Fraunhofer HHI
A renowned applied research institute for telecommunications, shows deep experience in researching and designing optical networking equipment translating it into practical working communications solutions. HHI can look back to long-term development of the VLC technology in various use cases. In ELIoT, HHI will assume the coordinator role, develop algorithms for positioning and multicasting and support the device integration of VLC in IoT environments.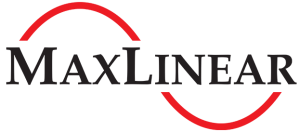 MaxLinear
With its broad portfolio of networking and processor technologies, provides expertise in the practical implementation of networking solutions, the ability to provide critical working subsystems, but also the ability to develop new silicon needed to migrate ELIoT innovations into mass market silicon. MXL implements channel analysis and multicasting algorithms on their baseband chips that will be integrated into VLC modules used by ELIoT project partners in their trials. In this way, innovations in ELIoT can be reused in future mass-market products.

Fraunhofer FOKUS
Based in Berlin, Germany, develops solutions for the digital transformation of business and society. The research institute explores digital networking for the seamless linkage of the real world with the digital world how those technologies will contribute to a more secure and convenient living. FHG(FOKUS)addresses important challenges in society, including access to information, economic and sustainable use of resources, smart mobility and modern governmental administration. In its projects, FHG(FOKUS)establishes close ties between industry, local economy, governmental administration and end users. Besides offering access to testbeds and experimental infrastructures, FHG(FOKUS)creates practical concepts, applications and prototypes. For companies and governmental administration, FOKUS is a competent partner in realizing IT projects specializing in developing multi-domain networks and interoperable, user-centric solutions. Independent from specific manufacturers, products and technologies, the institute provides a neutral platform. In ELIoT FHG(FOKUS) will optimize Edge cloud technologies to in order to allow 5G use cases to be deployed also through the lighting infrastructure.

SIGNIFY
Formerly Philips Lighting, the leader in lighting. SIG has a range of LIFI products that combine high-quality of light with optical communication. SIG is involved in various standardization bodies for lighting and communication and has a long standing track record in innovation and operating in ecosystem with multiple players. Within the ELIoT project SIG is focuses on extension towards MIMO and its integration in light installation. Existing products are used as a basis for prototypes and tests. SIG assumes the role as Technical Manager.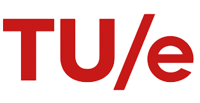 TU Eindhoven
Is renowned university research team with expertise in optical wireless systems modelling and implementation. TU/e brings in specific expertise in optical beam steering techniques and in short-range polymer optical fibre techniques. In ELIoT, TU/e will contribute with innovative new solutions leading to top-class publications with high impact.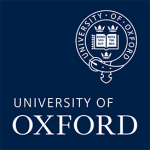 The University of Oxford
Is an equally renowned university research team with expertise in optical wireless systems. UOXF has specific expertise in system modelling and implementation, as well as a unique receiver design well-suited to the low-power IoT devices that ELIoT will consider. UOXF's contribution is expected to advance cutting-edge knowledge in ELIoT and provide high impact scientific publications, as well.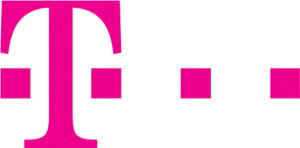 Deutsche Telekom
As a European leader in telecommunications infrastructure, is very well positioned to support the team in the identification of critical use cases where ELIOT is needed and also has needed expertise in multiple technology integration and how ELIOT can interwork with and complement future network deployments. DTAG will contribute to use case identification and host an outdoor trial in facilities in Berlin.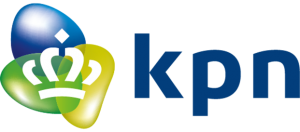 Royal KPN
is the leading telecommunications and IT provider in the Netherlands for more than 135 years. With our fixed and mobile networks for telephony, data and television we serve customers at home and abroad. KPN focuses on both private customers and business users, from small to large. We are passionate about offering secure, reliable and future-proof networks and services, enabling people to be connected anytime, anywhere, whilst at the same time creating a more prosperous and cleaner world.

Weidmüller
Is worldwide a leading supplier of solutions and components for the industrial connectivity and electronic components for transfer of energy, signals and data in the industrial environment. Furthermore, Weidmüller owns several production locations which are possible fields of application for the principle use of the concepts and technologies originated in this project. Therefore, Weidmüller is a potential user of the results compiled within the scope of project.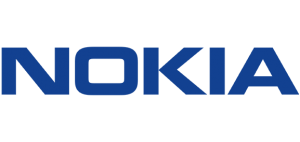 NOKIA
As a world-leading telecommunications solutions provider, will strengthen the consortium with its own deep technical expertise in how to integrate various wireless optical and radio networking into a common platform, its understanding of how to standardize interoperability across different technologies, and also has a vested interest in integrating new VLC solutions in their networks and enabling neutral host solutions to share the combined lighting and telecom infrastructure developed in ELIoT among multiple services and operators and bringing the overall solution to market.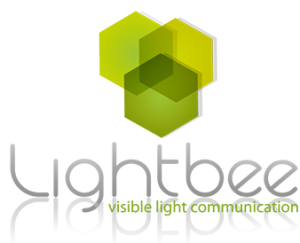 LightBee
Is a SME incorporated in 2012 as a result of a longlasting collaboration between photonic researchers from the Institute for Technological Development and Innovation in Communication belonging to the University of Las Palmas de Gran Canaria and the owners of a private research company, Genesis Ingenieria S.L. Our mission is to solve nowadays challenges applying LED and Visible Light Communications (VLC) Technologies. Since the foundation we have been systematically working on i) Improving LED Technology applied in Lighting, Signage applications, M2M communication, smart cities, Integrating LED in optical wireless interfaces (automotive, healthcare, avionics communications) ii) developing VLC applications align with mobile, control access devices or secure payment systems.
Recent Posts
Christoph Kottke
The final ELIoT review meeting took place on 6th of September 2022 in Rotterdam at KPN's premises. The consortium presented the main project results to the EU, in particular the results of the numerous demonstration [...]
Christoph Kottke
Linnartz, J.P.M.G., Corrêa, C.R.B., Cunha, T.E.B. et al., "ELIoT: enhancing LiFi for next-generation Internet of things," J Wireless Com Network 2022, 89 
Christoph Kottke
ELIoT demonstrates optical wireless communication (Light Fidelity - #LiFi) in different scenarios. In this video the use of LiFi for Fixed Wireless Access is shown, which bridges the last meters between the building and the [...]